The detail of this page
The "Be a Government Official for a Day" Programme 2019 is an initiative under the "Life Buddies" Mentoring Scheme. The Heads of Departments Edition of the programme offers the opportunity for students to shadow a senior government official on the job for a day to gain hands-on experience of an official's work and a better understanding of the Government's operation.
On 18 April 2019, two Form 5 students shadowed Ms Ada Chung, Registrar of Companies, for a day. The programme started with Ms Chung's briefing on the details of the programme, followed by her sharing of working experience with the students. During the day, the students showed great interest in the operation of the Registry and interacted actively with Ms Chung and other officers of the Registry.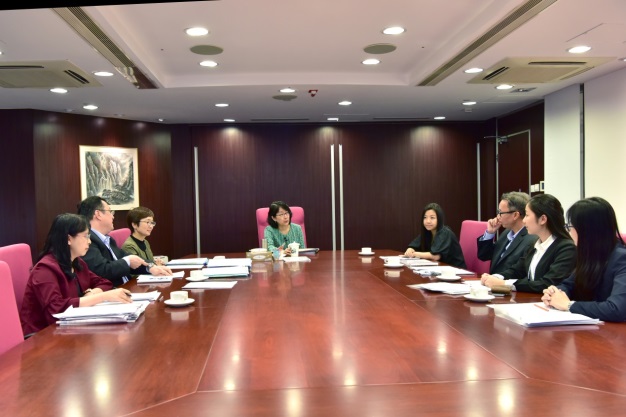 The students attended internal meetings with the Registrar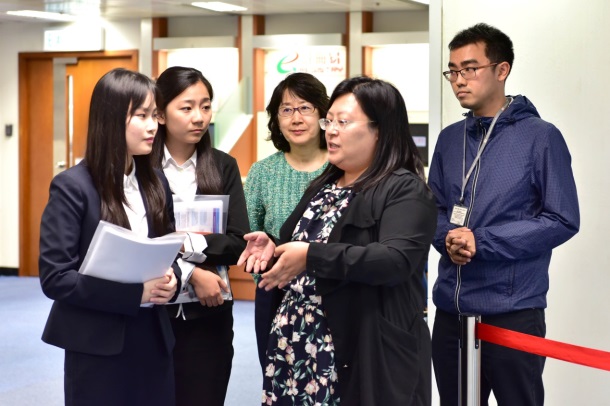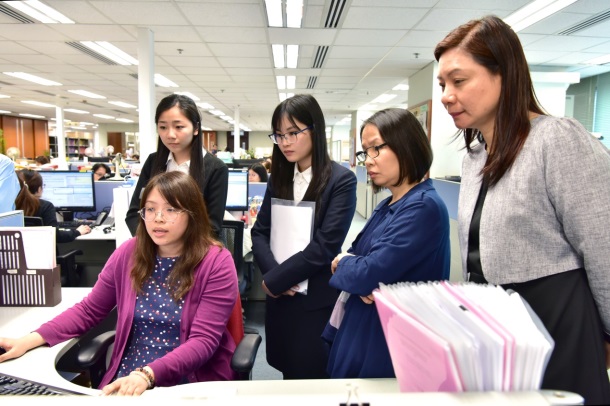 Office tour

The programme ended with a debriefing session, at which Ms Chung encouraged the students to consolidate their experience gained in the programme, to think positively and strive to realise their potential.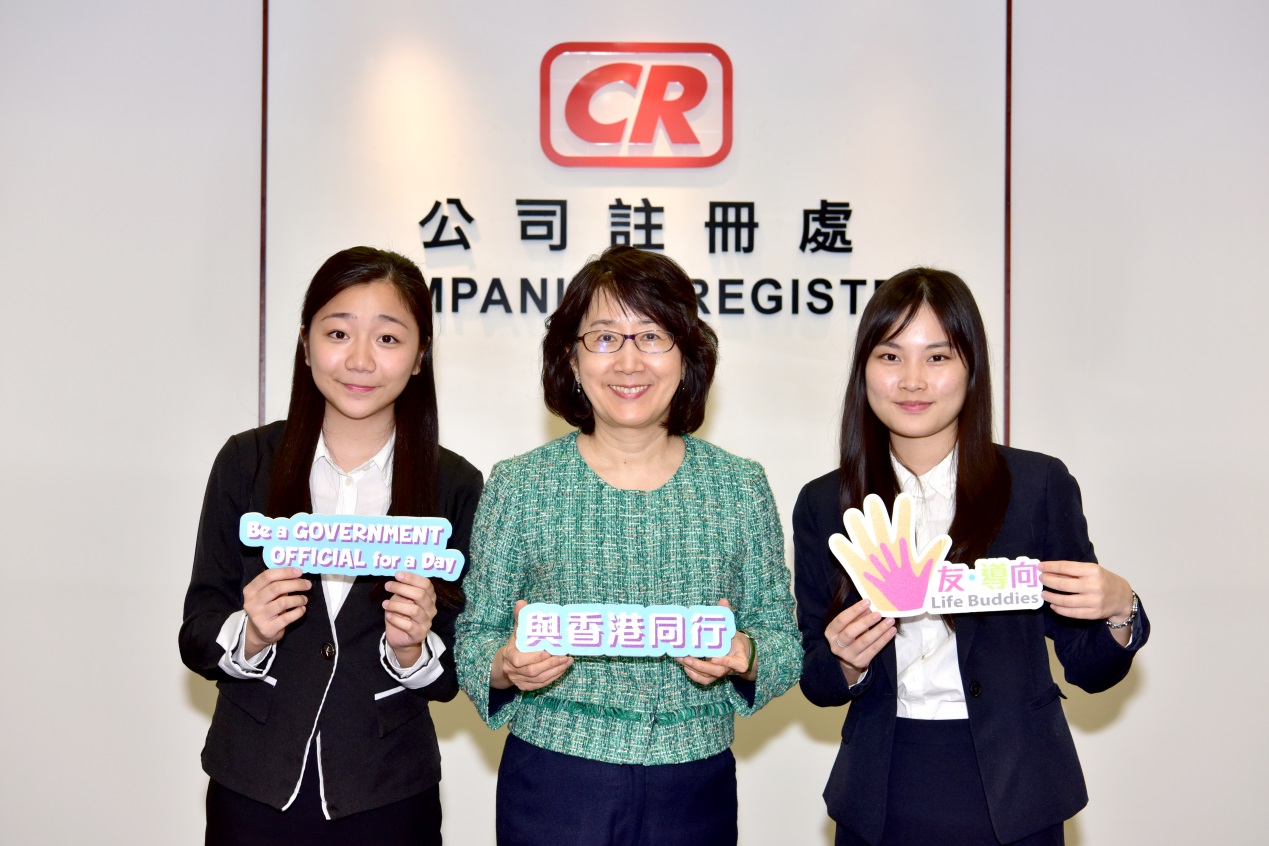 Photo of Ms Ada Chung, Registrar of Companies, and the students